The Kreative lab X AWA Art on the line 2018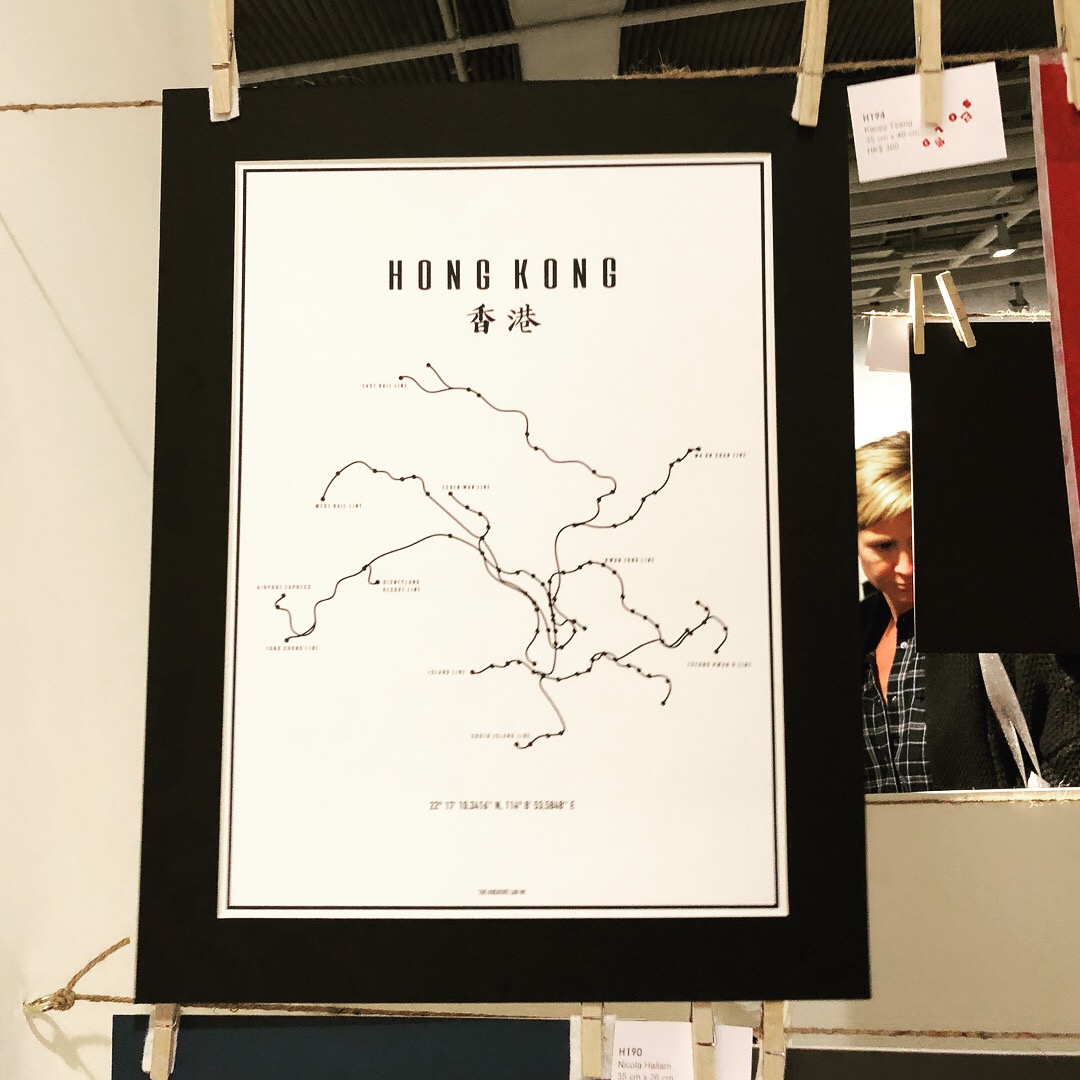 Last night was the American Women's Association Hong Kong's annual Art on the line charity sale featuring all female artists from Hong Kong and around the globe. All proceeds from the sale go towards charity and scholarship grants.
I was lucky enough to be a contributing artist and I was thrilled to see my piece marked "sold" within the first hour of the event. I received a lot of positive feedbacks including enquiries on how to get the Hong Kong Labyrinth Art print. Feeling elated with the success from last night, I've decided to make the print available for Pre-order.
What is the Hong Kong Labyrinth about you ask?

This piece was inspired by the Hong Kong MTR, the railway and labyrinth that connects the different areas of this urban jungle we call home. It's reminiscent of a map, and who doesn't love maps! The piece also has a special GPS coordinate, Victoria Peak. I invite you to copy & paste this coordinate [ 22° 16' 33.1788'' N114° 8' 43.9152'' E ] to google maps and switch to street view.
This print makes a great addition to any contemporary home, it's a great gift and souvenir item too. For an additional fee, we can customise and change the GPS coordinate to your choosing! Whether it be your current home, the star ferry...anywhere!
For more information, please go here